Peplink Balance 30 Pro

SD-WAN Branch Router with LTE Failover

Call us Today at 020 3958 0667 for a price quote!
More pricing below, click here!

Please Note: All prices displayed are Ex-VAT. 20% VAT is added during the checkout process.
Overview:
Unbreakable Branch Connectivity
The Balance 30 Pro comes equipped with two Ethernet WAN and one cellular WAN for automatic failover, making it an ideal choice for branch offices that absolutely must stay connected.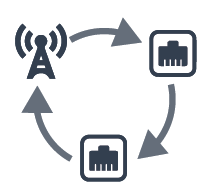 SD-WAN With Dual Wired Ports and LTE
The Balance 30 Pro supports two wired connections and one LTE with SD-WAN capabilities for traffic steering, load sharing and failover, powering your critical business continuity.

SpeedFusion Hot Failover, Great for VoIP
Balance 30 Pro automatically re-establishes your SpeedFusion connection on lower priority link when your primary WAN fails. Your VPN stays up, and you stay seamlessly connected.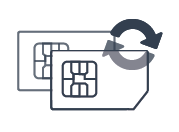 Redundant SIM Slots for Multiple Carriers
Redundant SIM slots with automatic switching for reliable network. You can set the Balance 30 Pro to automatically switch SIM cards when you're in danger of data overage, or aggregate capacity of multiple SIM data plans.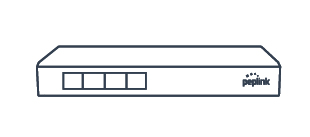 Add PoE Kit to Enable 4-port PoE Switch
With the PoE activation kit, all LAN ports can support PoE output. That way, you can hook PoE powered devices such as IP Phones and additional Wi-Fi APs. Perfect for Branch Networking.
---
One-Device Small Branch Networking Solution
Connectivity does not guarantee streaming quality: even an online connection can suffer from packet loss. High packet loss leads to jittering and stuttering, affecting your streaming experience and conversation quality. Our Solution: SpeedFusion WAN Smoothing. This technology uses bandwidth from other connections to make up for the packet loss. The result: smooth and uninterrupted conversation.
One-Device Retail Connectivity Solution
The Balance 30 Pro can handle all your networking needs. With the PoE activation kit, its four PoE LAN ports can connect and power your payment terminal, IP phones, Wi-Fi hotspots. The Balance 30 Pro has one cellular and two Ethernet connections, ensuring that your network and business will keep running no matter what. With Peplink PrimeCare Advance, you can enjoy turn the Balance 30 Pro into a source of revenue and customer data. Use the Ad Delivery service to deliver advertisements and surverys to your customers before they connect to your Wi-Fi.
Customizable Captive Portal With Ad Delivery
Use InControl to customize the captive portal and apply it to any SSID. With InControl's scalable architecture, you can apply the SSID to multiple devices in your network using device tags. Use the cloud-based Ad Delivery Service (ADS) to monetize your Hotspot.
---
InControl: Zero-Touch Provisioning
InControl makes your network scalable. From any web browser, you could remotely push a wide range of settings to multiple devices in your network.
QoS: Determine Traffic Priority
QoS enables you to assign different priority levels to different types of traffic. Minimize latency by giving high priority to VoIP traffic. Control data costs by limiting the speed of bandwidth-intensive applications.
Specifications:
Balance 30 Pro
WAN Interface
2x GE
1x Embedded LTE-A Modem
1x USB Interface
SpeedFusion Hot Failover
Yes
LAN Interface
4x GE PoE
Wi-Fi Interface
Dual-Band 802.11ac/a/b/g/n Access Point
Stateful Firewall Throughput
400Mbps
Recommended Users
1-60
IP Passthrough
Yes
Antenna Connectors
2x SMA Antenna Connectors
4x RP-SMA Wi-Fi Antenna Connectors
Power Input
DC Jack: 10V - 56V
Power Output
Up to Four 802.3af PoE Output
Power Consumption
25W (max.)
Dimensions
1.6 x 10.2 x 5.6 inches / 40 x 260 x 143 mm
Weight
2.2 pounds / 1 kg
Operating Temperature
-40° - 149°F / -40° - 65°C
Humidity
15% - 95% (non-condensing)
Certifications
FCC, CE, RoHS
Warranty
1-Year Limited Warranty
Pricing Notes:
All prices displayed are Ex-VAT. 20% VAT is added during the checkout process.
Pricing and product availability subject to change without notice.
Peplink Balance 30 Pro
Add-ons
Bonding License
SpeedFusion Bonding Licenser Key for Balance 30 PRO
Warranty and Frontier Care
InControl2